The proper way to conduct a Live Virtual Open House.
June 1, 2020
With so many individuals desiring an open house that is accessible via live video feed, there is a need for essential pointers regarding conducting the live video open house.  To ensure a professional live video, you will need the correct equipment.  In that regard, you may want to use a wearable video camera headset, which is connected to your cell phone, to create a "House Hunters" worthy live tour.  Because you are going to be directing live virtual tours for approximately 45 minutes to an hour, you will appreciate equipment that is comfortable and hands-free to allow you to focus on key features of the home.  You can find portable headset cameras at any online big box store or ordering service.  This allows you to keep your phone in a pocket or to carry it but not hold it up for an hour, which can wear you out.
---
Sample Wearable Video Cameras:
https://images.app.goo.gl/mbqaLYCzWk7y3pRw8
https://www.amazon.com/gp/product/B07WWZRPB6?pf_rd_r=5YN4MREATEEQYN6ZZ9VF&pf_rd_p=edaba0ee-c2fe-4124-9f5d-b31d6b1bfbee
---
If you are not comfortable using a wearable video camera, make sure you use a tablet or an ultrathin laptop that you can carry for approximately 45 minutes to an hour on battery power. The weight will be of significant concern because you will be walking from room to room, showing online guests areas of the home that can't be seen in the images or amateurish pre-canned video tour provided.  The drawback to using a laptop is the weight and the fact that the distance for Bluetooth is limited.  A cell phone offers greater portability and will afford you better flexibility to move more freely around the home.  In fact, some cell phones have a better data plan and signal than what can be found with the home owners' WIFI.  The only major downside to using a cell phone for full video is the battery life may be limited to 1 to 1½ hours of use. 
Once you have the proper equipment for a live virtual open house, you will need to determine the type of WIFI the home owner is accessing.  In some cases, the home owner will give you access to their WIFI so you can utilize the bandwidth for a better live video tour.  However, if the home is unoccupied or is brand new construction, you will need to review the strength of your cell phone data plan.  If you are on a budgeted data plan, you could eat up a lot of data hosting a live video open house.  You may want to check out various cell phone carriers to ensure you have either unlimited data or a special data package that you can use for your live video open house. 
After you have assessed your camera, device, and bandwidth, there are a few pointers to review before you start your live virtual open house: 
• Do a practice video call to verify the equipment is working properly.

• Have an agenda for the virtual video tour to ensure you highlight all areas of the house.

• Keep your virtual tour productive. Limit side conversations to ensure you finish on time.

• Don't be late to start the live video open house; this could appear unprofessional.

• Set objectives regarding what will be accomplished in the live virtual video tour.

• Dress appropriately. Avoid stripes or busy patterns, which interfere with camera focus.

• Avoid jewelry that moves and makes noise, which can interfere with the microphone.

• Be aware that your hands will likely be seen; keep them well-manicured or at your sides.

• If the house is well lit, try using base powder to cut down on the glare from your skin.

• Speak clearly and towards the microphone.

• Make eye contact with the screen, not the camera, to avoid appearing

disinterested.

• Use names, if given, to direct questions to specific people if there are several attendees.

• Don't speak over people or interrupt.

• Don't focus the camera too closely on your face or objects in the house.

• Try not to pan or tilt the camera too much during the live video tour.

• Avoid making excessive background noise, like rustling papers.

• Turn off beepers, watch alarms, and cell phones.

• Don't leave the live video open house while the camera is on unless absolutely necessary.
Now you're ready to follow the three easy steps below to conduct a live virtual open house!

: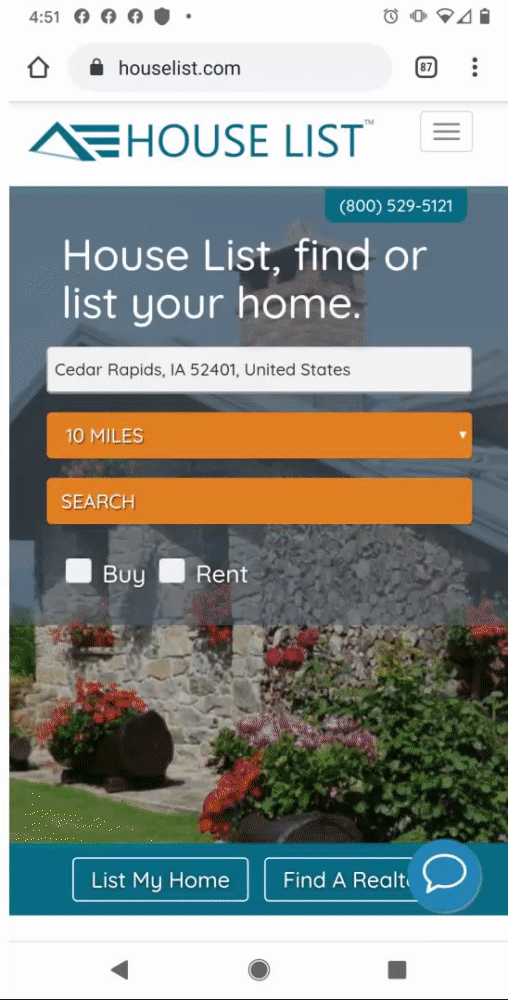 :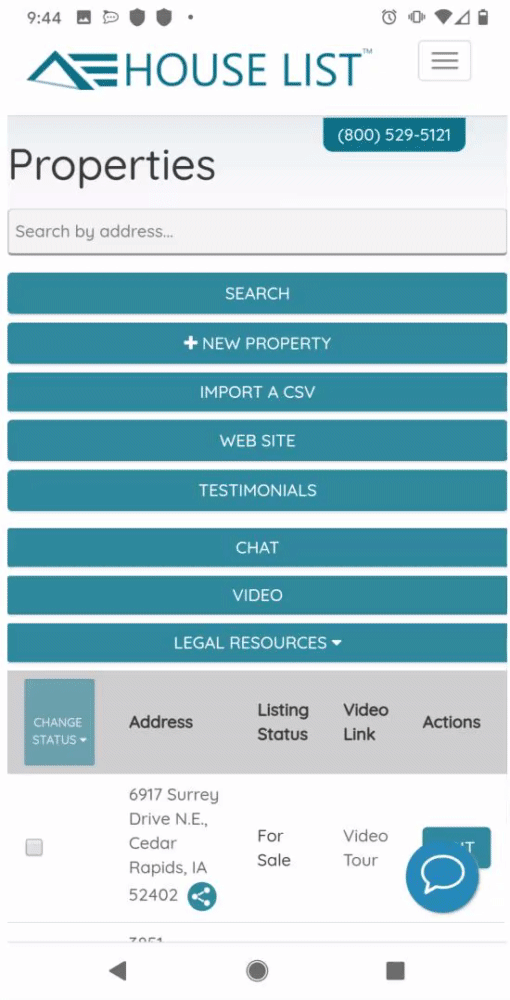 :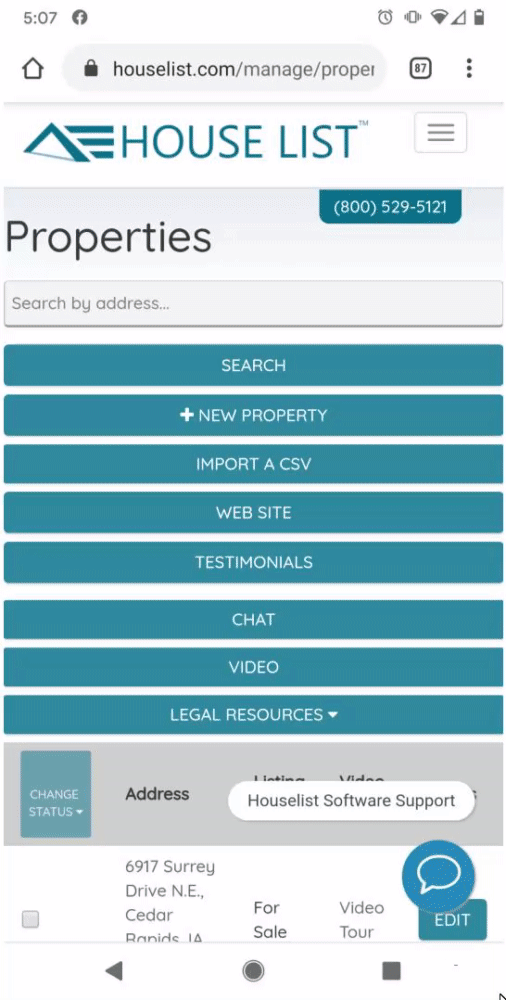 Authored by

HouseList.com

| Published:
2020-06-08 19:01:35 UTC
---